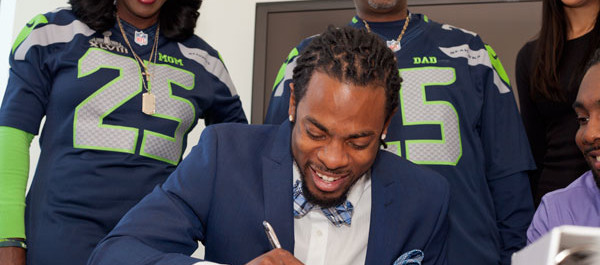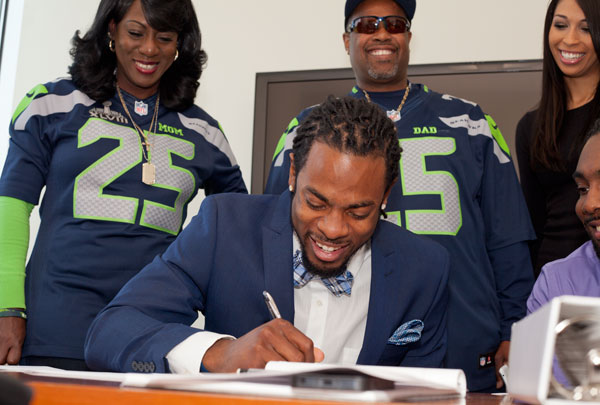 I wrote about Earl Thomas receiving big coin last week while also reiterating that Sherman would be next. I was right and Mr. Sherman is now the highest paid corner in the NFL. Even as a 49ers fans I have to give him his props on getting paid, because in the NFL it is a "what have you done for me lately" league.
Sherman arguably the best corner in the NFL and he wasn't getting paid like it, but on Wednesday that all changed. Sherman signed a four year $57.4 million extension, with $40 million guaranteed. He will roughly get $14.35 million per year once his contract kicks in during the 2015 season.
The Seahawks have taken care of Earl Thomas and Richard Sherman, will Cam Chancellor feel the love?
Sherman if you need to make any donations The Front Office News crew wouldn't be too proud to hold a few dollars. Can't be mad at a person getting $40 million guaranteed; get that money Sherman, just chill against my 9ers this year, that's all I ask.