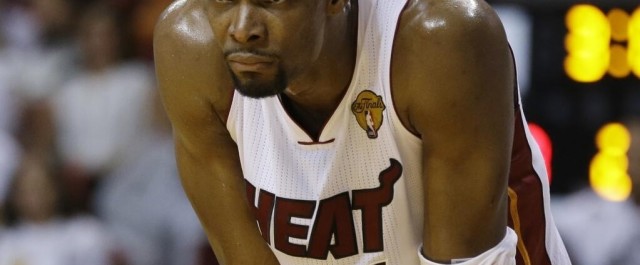 It seems like it's just days away that the "Big 3" will break up after four successful seasons. It's uncertain what will happen at this point, but Chris Bosh should take his talents to the Houston Rockets. Bosh is the most under appreciated member of Heat, and he may be the most important player outside of LeBron James.
In four seasons Bosh had made four All-Star teams and won two NBA titles. People may not want to admit to it, but Bosh has a hall-of-fame type of resume. At this point of his career it should be about getting paid. Bosh doesn't have the pressure of winning championships for his individual legacy like James, so it makes his decision to leave even easier to do.
Bosh is from Texas, and he can go back go playing his natural position of power forward. It is suspected that the Houston Rockets offered Bosh a deal that could pay him $88-$96 Million Dollars over the next four or five seasons. With Bosh's four year stint being a success he can close that chapter of his career to start a new one.
When used correctly Bosh can average 18 points and 8 rebounds in his sleep. We know that Dwight Howard has his limits on the offensive side of the ball, but we do know that the combination of James Harden and Chris Bosh could be lethal.
As of now Bosh hasn't made a decision, but if he does he should return back to his home state. Bosh came to Miami to win titles which he did, and for his legacy he has nothing else to prove.