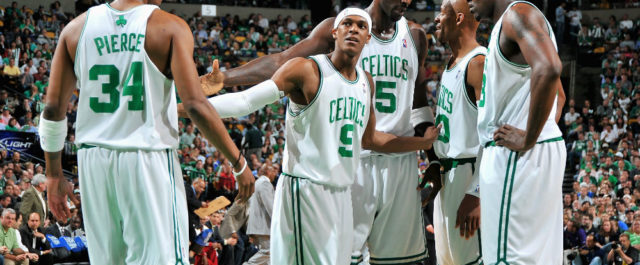 Everyone remembers when Paul Pierce, Kevin Garnett and Ray Allen formed the "Big Three". They won the NBA Championship in 2008 and made the finals in 2010, but with all the success it ended sour between Ray Allen and his teammates because he left his crew to join the Miami Heat a few years later.
On Area 21 Kevin Garnett, Paul Pierce, Glen Davis, Kendrick Perkins and Rajon Rondo addressed the Ray Allen situation. Check out the link below.
"It was more than basketball for us… It felt like a sour breakup."

Pierce, KG, Rondo, Big Baby & Perk share their thoughts on Ray Allen. pic.twitter.com/8JYRWmxm0i

— KG's Area 21 (@KGArea21) May 9, 2017
It seems like a beef that can be fixed, but like Perkins said Allen will have to reach out.