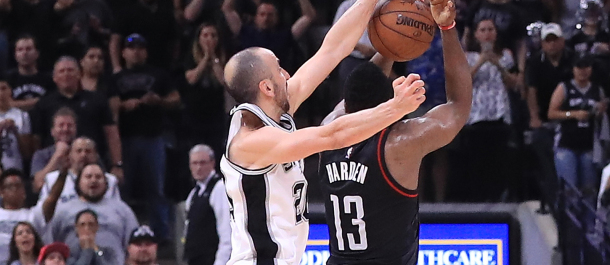 If you watched Game 5 of the San Antonio Spurs and Houston Rockets, one thing stood out pretty much from the jump Manu Ginobili looked like he was in a time machine for the pivotal game of the series. After four games of blowouts by both sides we finally got a good game.
Ginobili had 12 points, 7 rebounds, 5 assists and 1 block (game sealing block) on Tuesday night. He even had a right handed dunk that surprised everybody.
The Spurs won 110-107 in overtime playing most of the second half without Kawhi Leonard to take a 3-2 lead over the Rockets. Game 6 will be Thursday in Houston.
Check out the play that sealed the game for the Spurs.