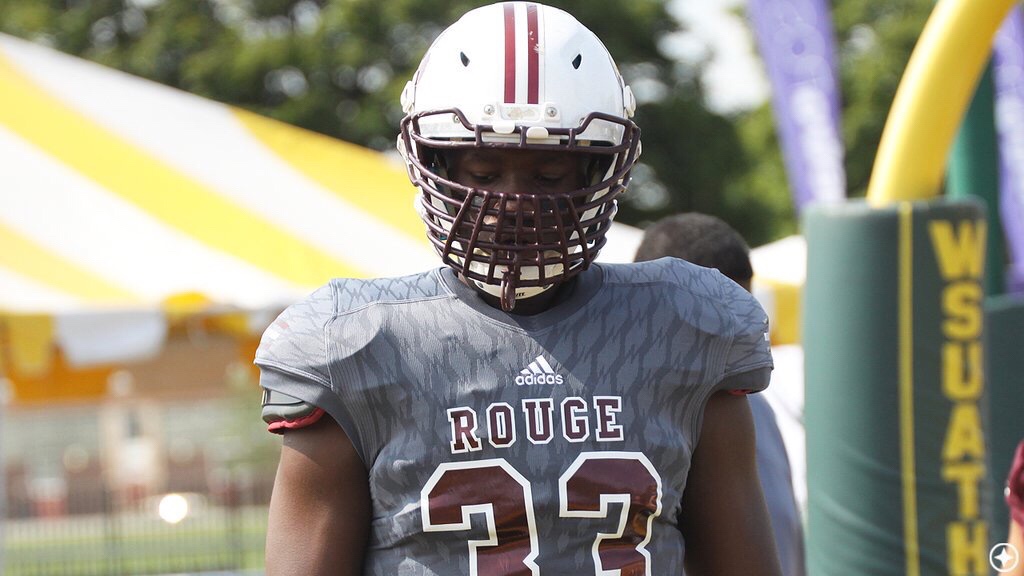 The 2019 class is filled with several defensive linemen that will go on to play college football at the Division 1 level.
I'm no psychic, but it's certain that River Rouge's Ruke Orhorhoro is one of them. Standing tall at 6-5 and weighing in 250lbs helps his case, but he is good as advertised. During the fall, the talented junior tallied 19 sacks, 21 tfl, 1 interception, 2 fumble recoveries, and 67 total tackles, helping the Panthers to an 11-3 record that included 5 shutouts.
This past weekend at Camp Pride, Orhorhoro showed why he is regarded as one of the best in his class. He was a thorn in just about every offensive lineman's side, and he dominated the camp, which led to being named the Defensive MVP. As he reflected on his experience, he said "Camp Pride was amazing. It was a great atmosphere, amazing coaches, and all of the players came to compete which was great."
According 247 Sports, Orhorhoro currently has 14 offers (and counting) on the table, which are highlighted by those from Syracuse, Kentucky, Iowa State, Minnesota, Purdue, and Iowa. When asked which universities are at the top of his list, Orhorhoro said that doesn't have a top school at the moment. With the camp circuit nearing, keep an eye on Orhororo as he continues to emerge as one of the top prospects in the Midwest.
.@D1ruke is a beast @Camp__Pride#cpride5pic.twitter.com/nynl6kIYYA
— The Front Office (@FrontOfficeNews) February 3, 2018