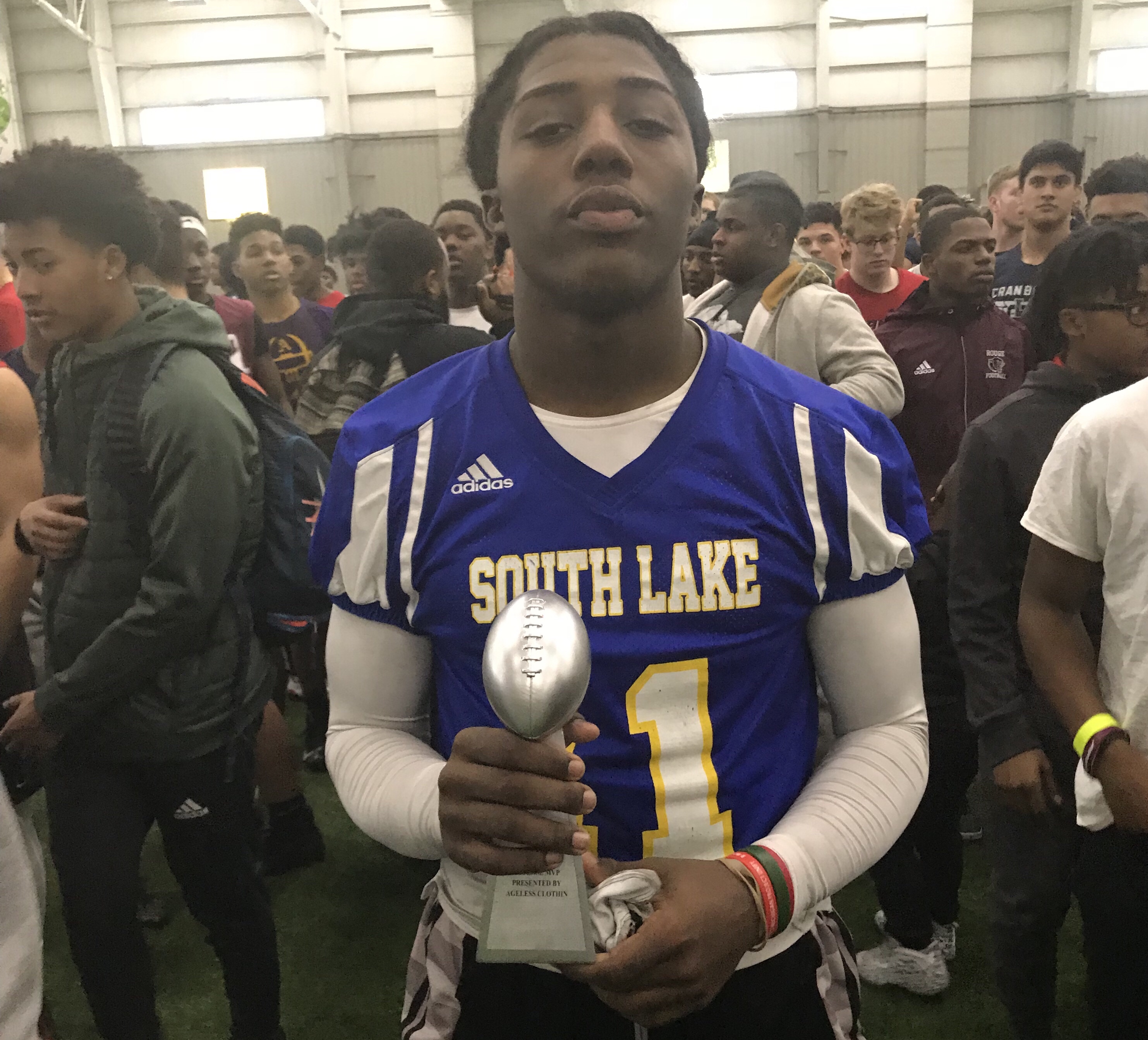 Marquez Trusel always knew he was a talented football player. Although he faced some trials and adversities, that fact never wavered. The class of 2019 wide receiver is set to have a new beginning at South Lake High School. Trusel says that when the "opportunity presented itself" at South Lake, he had to take "advantage of it," because "making the move there will help [him] meet [his] goals."
Trusel is off to a good start as he was awarded the offensive MVP at Camp Pride. As he reflected on his experience, he said: "I loved the competition, I was looking for ways to critique my game and I wanted to make a name for myself, and I did just that."
To say that Trusel stole the show is an understatement. In the same building with other wide receivers that have more recognition, Trusel demonstrated that he is the same breath as some of the most talented wide receivers in the state.
It's no secret that he has the talent to play at the Division 1 level. Trusel hasn't garnered much interest from colleges yet, but his time is coming. That said, it'll be wise to keep a close eye on him going forward.
The Camp Pride Offensive MVP was money all day.
Michigan: meet South Lake 2019 WR/ATH Marquez Trusel, 6′ 195.@marquez_trusel@coachVnard#cpride5https://t.co/s5eSt3SCqmpic.twitter.com/wJaMlsI2qw

— The D Zone (@TheD_Zone) February 4, 2018
H/T @Dzone for the video.