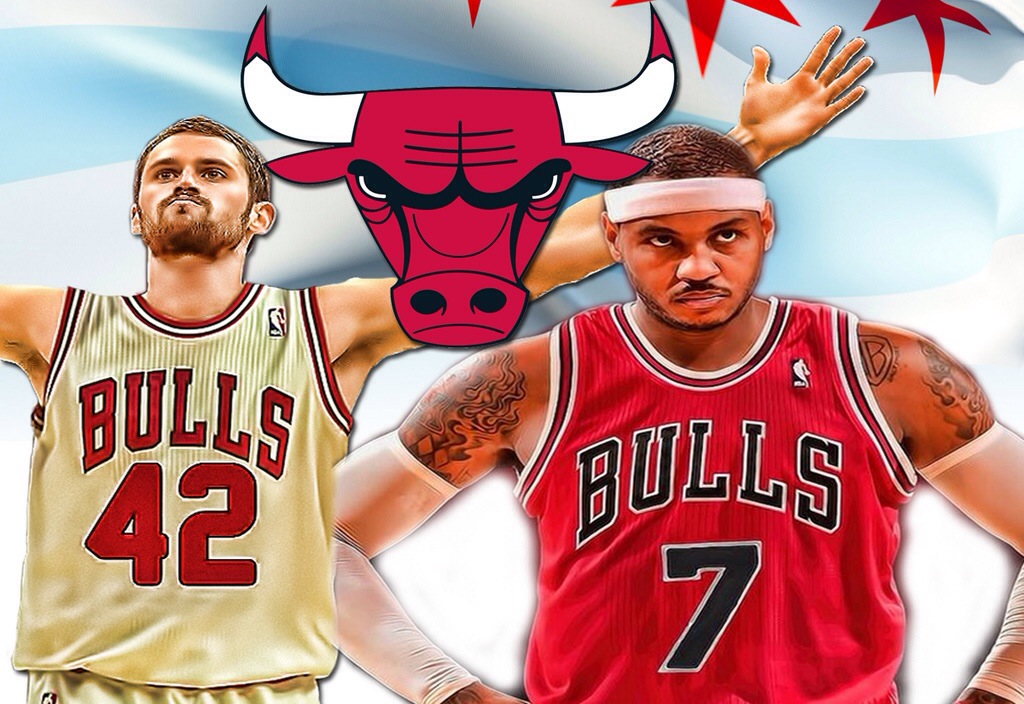 Since the Michael Jordan era ended the Chicago Bulls have looked to fill the void of No.23. The Bulls have been fortunate to have good NBA drafts, but in free agency, not so much.
The bad luck of the Bulls free agency run began in the year 2000 as the team was in hot pursuit of a then 20 year old Tracy McGrady. During that off-season the Bulls seemed as if they were the front runner to land McGrady, but he bolted to Orlando to team up with Grant Hill.
Fast-forwarding to 2010, a guy by the name of LeBron James was believed to be a target of the Chicago Bulls in his drama-filled free agent frenzy. James met with the Bulls and even put in for a number change to the NBA the previous season, which caused even more speculation that he would be a member of the Bulls.
We all knew who wore 23 in Chicago, and when James inserted the number change to 6 it was obvious there were only two places where that would make sense, and that was Miami and Chicago. We know the ending of that story as James took his talent to South Beach, and the Bulls were left with Carlos Boozer and a bottle of bigen. The Bulls did have the best record in the NBA that next season, but they lost big on landing James.
As the Bulls look to retool their team to find a counterpart for Joakim Noah and Derrick Rose the Bulls are back in familiar territory, which is chasing free agents. The Bulls have struck out big time in the past, and they are looking to change that fate as they look to sway Kevin Love or Carmelo Anthony to join forces with them.
I will say that history is not on the Bulls side, but it seems as if the Bulls players are actively recruiting the free agents. If I were Melo I would stay far away from Chicago, but what do I know? On the other hand Love is the perfect fit in Chicago, because his style of play would mesh better with a healthy Derrick Rose. The next few days will be very interesting to see if the Bulls strikes out yet again on another big name free agent acquisition. If the Bulls fail to land Love or Anthony it is just a matter of history repeating itself in free agency failures.
If they do land either Love or Anthony it will be jubilation for Bulls fans and something that has been a long time coming for a long time. This next week will be interesting, and if I am a Chicago Bulls fan I wouldn't hold my breath.