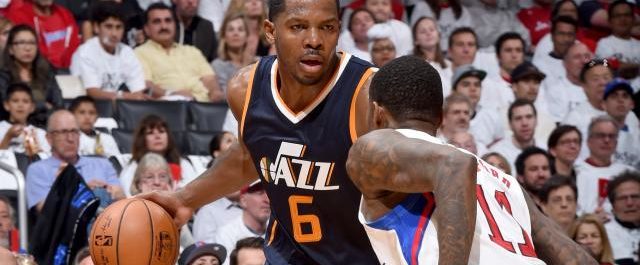 Joe Johnson took a trip back in the time machine on the Los Angeles Clippers as he blew by Jamal Crawford to knock down a floater in the final seconds to allow the Utah Jazz to steal game one on the road 97-95. Johnson finished with 21 points, 3 rebounds and 3 assists.
Check out the play below.
Will the Jazz be able to steal game two in LA?