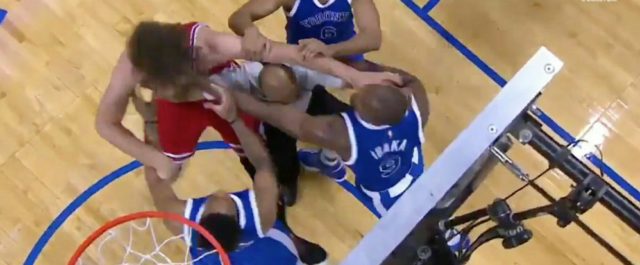 Man the NBA has been chippy as of late and I like it Robin Lopez and Serge Ibaka both threw real punches and missed after Lopez bumped into Ibaka and was hip checked.
Both players were ejected in the third quarter. Adam Silver just fine them since they both missed their thrown punches.
Check out the video.
Robin Lopez & Serge Ibaka exchange punches pic.twitter.com/XJ2JpcyNrx

— NBA RETWEET (@RTNBA) March 22, 2017