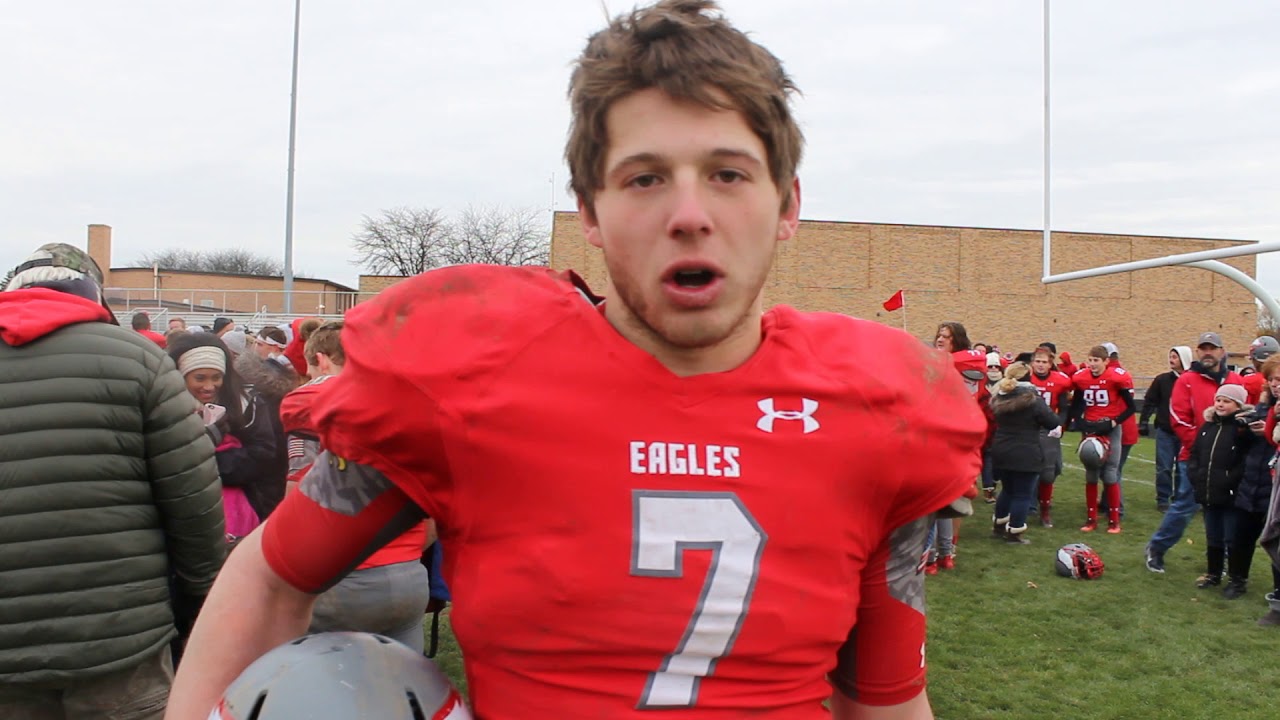 Frankenmuth's Zach Jacobs was one of the most decorated quarterbacks in the state of Michigan this past fall. The Swiss-army knife was the heartbeat for his team that finished 13-1, losing their lone game in the postseason against the West Catholic Falcons.
He was named to the 1st team all Tri-Valley, Saginaw News Dream Team, and the Detroit Free Press Division 5 1st team All-State QB. In addition to that, he tallied 2185 total yards (throwing and running) and a whopping 38 touchdowns.
To no surprise, Jacobs will take his array of talents to the next level as he signed a letter of intent to play at Saginaw Valley State University. We caught up with Jacobs to talk about his next adventure, playing for his hometown university.
How does it feel to attend your hometown university in Saginaw Valley State ?
ZJ: It feels great to be playing close to my friends and family. Also having grown up near campus, I am very familiar with the program and the surrounding area. My Dad and Uncle played at SVSU, so it was always in the back of my mind growing up that I wanted to be a Cardinal.
What intrigued you to make the switch to Tight End?
ZJ: The position switch intrigued me because it will allow me to make the best opportunity to make plays on the field and use my physicality on every single play.
What do you like about SVSU, other than football?
ZJ: I love the academics at SVSU. They are getting a brand new business school, so for me, that is exciting.
What else did played a deciding factor in you selecting SVSU?
ZJ: The athletic facilities are second to none, especially with the Ryder Center and all of its perks, including the indoor practice facility. But most importantly, the coaches, players, the staff on campus, and my fellow recruits all felt like family and that was a feeling I did not get anywhere else.
What do you plan on studying?
ZJ: I am majoring in Supply Chain Management.
Local product Zach Jacobs is a Cardinal! Really excited to watch him grow. @SVSUAthletics #NSD18 #GoCards pic.twitter.com/F9Z8kNsUp2

— SVSU Football (@svsu_football) February 7, 2018
We would like to thank Zach Jacobs for taking time to meet with us. To keen an eye on his journey going forward follow him on twitter at @Zachjacobs07.